Following practice & principles set by the most successfull EU memberstates within supply chain management, since 2011 Latvia has implemented FISCAL REPRESENTATION legislation. This allows EU registered or 3rd country (outside EU) registered company to authorize representative to protect its fiscal interests in Latvia.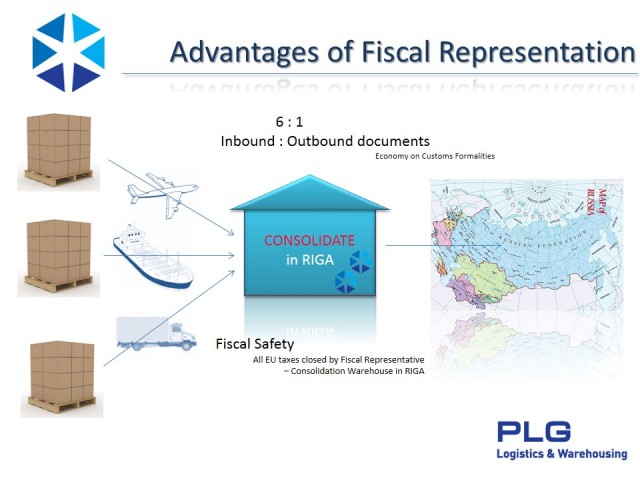 Goods Supplier (Consigee) by adding Fiscal Representative within Invoicing documentation, limits its VAT liabilities when goods received within fiscal representative warehouse. This allows to escape difficult export evidence process or customs intricacy.
CONSIGNMENT CONCOLIDATION
With Fiscal Representation concolidation warehousing allows for greater economy on export procedure management. As consolidating 6 inbound shipments into 1 outbound, can be managed as 6:1 document management efficiency for export documention.
NOT APPLICABLE SALES TRANSACTIONS
Detailed information on fiscal representation can be obtained by CONTACTING US